Matt Janzen quit his job as a copywriter in Milwaukee in 2015 to pursue his dream of creating a directory of Wisconsin craft breweries. Armed with a camera, he set out on a 30,000-mile tour of the state.
Early on, he noticed that his contacts at the breweries would introduce him as "this guy working on a book."
Around the same time, Janzen realized that a directory with static photos of machinery and brewery interiors missed the real story: the people working in the craft beer industry and the diverse supply chain that feeds it, from hop farms and paper mills to tap handle makers.
"Oh crap," Janzen thought. "I actually have to do a book now."
Earlier this year Janzen self-published
"The State of Craft Beer"
($45), a 272 page leather-bound coffee table book that captures the images and stories of the workers and processes behind Wisconsin craft beer.
Janzen, who is 27, estimated that since the spring he has logged another 30,000 miles across the state promoting the book at libraries and events. He recently spoke with the Cap Times.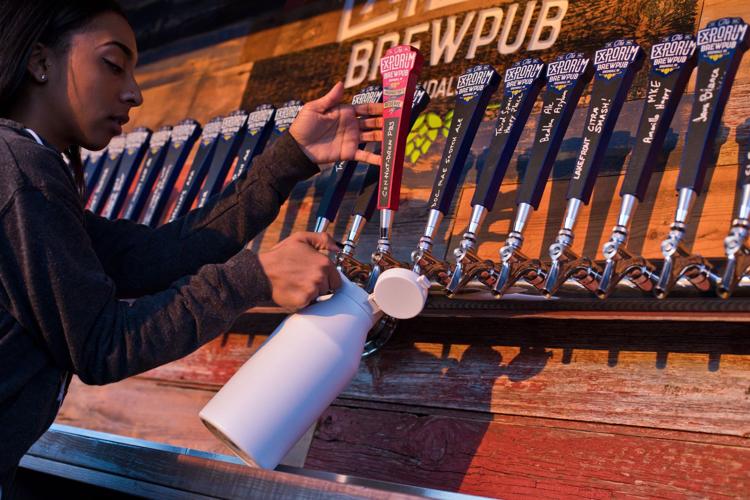 Did your interest in the beer industry start with a family connection?
As far as I know, nobody in my family worked in the industry. I know my grandpa used to carry home growlers, or at that time pails of beer, from the brewery just down the street in Reedsburg.
Why did you begin photographing the supply chain for Wisconsin's beer industry?
I was going to all these breweries and I was asking everyone questions. "Where are you getting your ingredients from? Where are you getting these supplies from?"
They started telling me about all these local (suppliers), like a honey producer, a paper manufacturer. I wanted to go out and see how that plays into (the industry). Pretty much everything involved in the making and brewing of beer can be sourced from Wisconsin.
What challenges do you see in the industry right now?
There's a lot of dudes with beards. I mean, that's a common trend anywhere, but not a lot of women are working in the industry, as well as minorities. It's not like anyone is trying to keep them out ... they haven't been empowered to join. There's a definite lack of diversity.
I think there are seven or eight women working in the industry that I was able to get photos of for the book. Out of 370 or 380 photos in the book, eight of them are women — that's pretty crazy.
I want to show people that craft beer isn't a pretentious industry. It's actually hardworking people breaking their backs to create beer, and they're putting money back into the local economy. A dollar spent on craft beer stays in (the) community, whereas a dollar spent on Busch Light leaves because that company's not even owned in the U.S.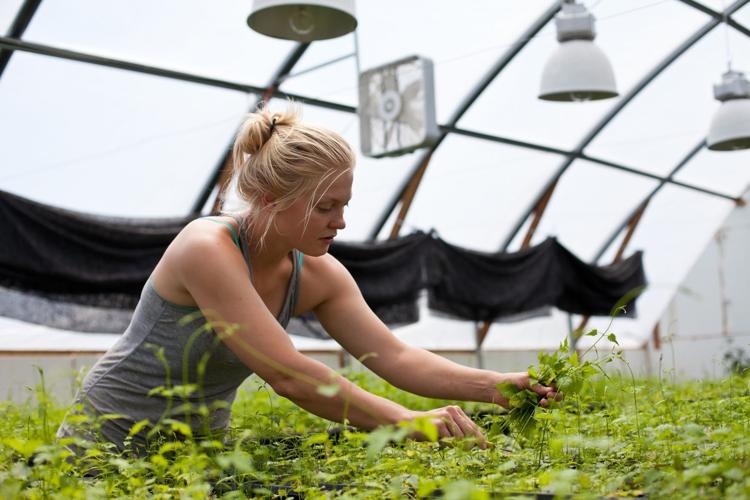 What are some exciting developments you see happening?
You have commercial hop production starting to come back. (Barley is also) starting to come back because brewers are looking for local products and farmers are realizing that they can get more profit out of the shorter growth season from barley that goes on to become malt than a consumer product.
It looks like you're stopping at every little library in the state of Wisconsin to promote your book.
There are 300 libraries, and I've stopped at quite a few. I've tried to spread geographically where I've been landing. I wanted to go to libraries to do these talks about the community and industry of craft beer because the people that I'm trying to reach aren't going to show up to a brewery. They can come to these talks and learn about how their neighbors are working for a company that supports the industry, even if they don't drink craft beer.
What have you learned on your tour?
People want to share their stories. Everyone's got this connection or they know somebody who used to work in the industry or currently works in the industry. I get to hear some really cool stories from people. I've created this talking piece.
Is there anything else people should know about the book?
It was entirely published in Wisconsin. I didn't want to learn about and push the information about these breweries and then go and get it printed in China. Even after shipping halfway around the world, it would have been cheaper to publish the book in China. But Wisconsin has the ability and resources and companies to publish a book here as well.